Meet Ket Lu, BScPT, MPthy (Manip Ther), FCAMPT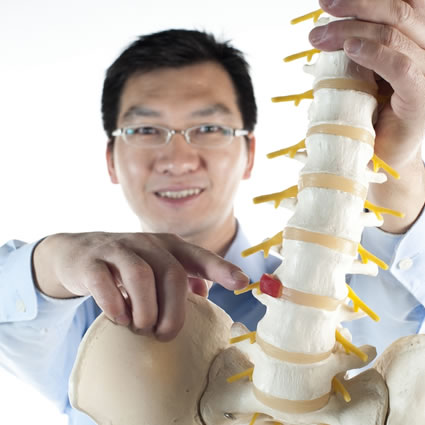 Since 2000, Plane Tree Physiotherapy & Wellness Clinic has delivered high-quality physiotherapy care to patients wishing to eliminate their pain and optimize their wellness potential. We welcome every member of the Scarborough community, from kids and their parents to auto accident victims and those suffering with sports injury. Our clinic emphasizes a physical and psychosocial approach to care, which results in outstanding results and a return to optimal health.
Loving and Caring About Others
"I have the luckiest job in the world. When you love to help people, going to work every day is a rewarding experience."
Ket Lu's patients describe him as being approachable, modest, easygoing, transparent, comforting and trustworthy. His goal is always to make a difference in someone's life, whether it's to eliminate chronic pain or provide them with powerful motivation and a newfound sense of aliveness.
I've always wanted to be a healer. Physiotherapy was a perfect fit for me, as I play a lot of sports and am always physically active.
A Broad Educational Background
Ket graduated with a bachelor's degree in Physiotherapy from the University of Western Ontario in 1994. He earned his master's degree in Manipulative Physiotherapy from the University of Queensland, Australia is 1998. "Working hard is in my genes."
His other accomplishments include:
Fellowship in CAMPT (Fellows of the Canadian Academy of Manipulative Physiotherapy). This certification requires extensive post-graduate study in the area of orthopaedics and hands-on, manipulative therapy.
RAC Low Back Pain Advanced Practice Provider (APP)
Certification in GLAD: post-graduate physiotherapy for the treatment of hip and knee osteoarthritis
A Life of Personal and Professional Passion
Ket has a passion to "always keep learning." He has a curious mind, as well as a wonderful sense of humor that overflows into all aspects of his life. He makes it his goal to learn something new every year. Ket has recently taken up the art of gardening with his children. He's also become a yoga instructor and earned cooking certifications. He's been married since 2010.
Because he's an immigrant from Vietnam, Ket has had the opportunity to travel the world. He's met people from all walks of life. He embraces the uniqueness of all cultures. It was his choice to practice in Scarborough because of its cultural diversity. He has a special place in his heart for people that are "new" to a country. He understands the challenge of learning a new language and trying to "fit in." He's passionate about helping other refugees and sponsors those wanting to create a new life in Canada.
Ket enjoys biking, running, traveling and gardening.
Our Practice Would Like to Welcome You
If you're looking for a family physiotherapist who's talented and experienced, you've come to the right place. Our goal is to add value to your life; we'd love to have the opportunity to do so. We accept insurance and feature same-day appointments. Saturday bookings are available. Contact us today!
---
Ket Lu | (416) 292-0055