Foot Orthotics at Plane Tree Physiotherapy & Wellness Clinic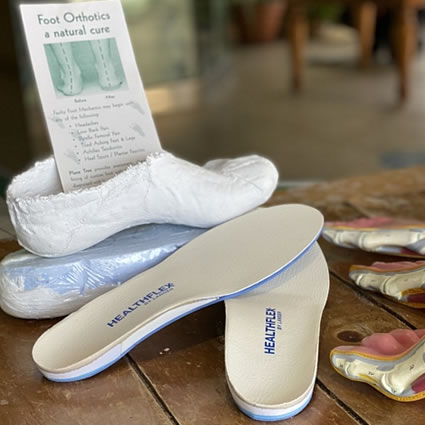 Plane Tree Physiotherapy & Wellness Clinic provides assessment, design and fitting of custom foot orthotics for individuals diagnosed with lower limb pain or physical dysfunction. Orthotics are custom-made insets for the shoes. They are specially designed to control improper foot and leg mechanics which contribute to the repeated strain of musculoskeletal tissues.
Faulty Foot Mechanics
They may begin with any of the following:
Headaches
Low Back Pain
Patello Femoral Pain
Tired Aching Feet and Legs
Achilles Tendonitis
Heel Spurs/Plantar Fasciitis
Custom made foot orthotics are covered under many health benefit plans. Check your insurance policy regarding coverage or Call Us Today for a Free Consultation!
Learn More Today
Are you curious about the benefits of foot orthotics? Contact us now to schedule your complimentary consultation!
CONTACT US
---
Foot Orthotics Scarborough ON | (416) 292-0055