About Plane Tree Physiotherapy & Wellness Clinic
Our Philosophy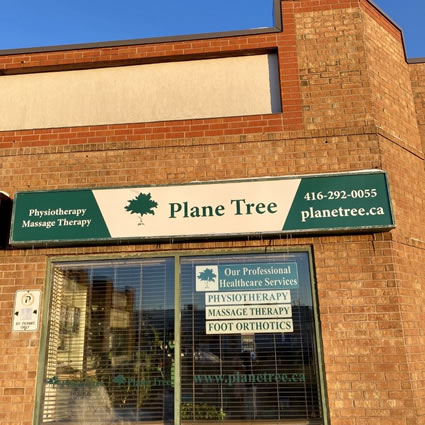 "All men, by nature, desire to know. These are the words of the ancient Greek philosopher Aristotle. He, together with his students, would gather under the shade of the Plane Tree to explore the mysteries of the human mind, the human body and the human soul.
An intense curiosity and an unrelenting spiritual inquiry drove them there, as they started to unveil the secrets of science and the philosophy of the ancient Greeks. They recognized that medicine was an art and that the body was a finely tuned instrument. It had to be handled with all the dexterity of an expert craftsman: one who was attuned to its rhythms, movements and sounds.
The Plane Tree is thus a symbol, not only for an insatiable search for knowledge, but also for an unflagging commitment to the care of body and soul. "~Katrin Froese
This is the philosophy embraced by Plane Tree Physiotherapy & Wellness Clinic.
Two Decades of Experience
Ket Lu graduated from the University of Western Ontario with a bachelor's degree in Physiotherapy in 1994. He traveled to Australia to attend the University of Queensland to receive his master's degree in manual therapies a few years later. Plane Tree Physiotherapy & Wellness Clinic has been in existence since 2000.
Our talented physiotherapist was attracted to opening a practice in Scarborough due to its diverse cultural aspects. Being an immigrant from Vietnam and having traveled all over the world, Ket is compassionate toward people that are "new to a country." He understands the difficulties in learning a new language and adapting to new customs. His patients feel his love and humility, whatever their racial background or country of origin.
MEET KET LU
The Wonders of Customized Physiotherapy
Over the course of his two-decade career, Ket has helped many patients regain their health and happiness. One of his favorite stories is that of a middle-aged female who spent hours every day sitting at a desk. She suffered from constant headaches and was forced to receive regular injections to control the intense pain.
A friend referred her to our clinic to see Ket. Upon evaluation, it was discovered that she had a severe restriction in the upper neck area. After a few sessions of customized treatment, including stress management techniques, his patient received tremendous relief. Drug injections were no longer necessary.
Our Practice Difference
Our clinic is affiliated with Canadian Academy of Manipulative Physiotherapy (CAMPT), Rapid Access Clinics for Lower Back Pain (RAC-LBP), and GLA:D Canada. Our goal is to provide value to every patient, from injured athletes, work-related, and car accident victims to children and active seniors. We emphasize on education, manual therapy, specific exercises therapy, and a bio-psycho-social approach to management. The results we attain speak for themselves.'
Our Community Means the World to Us
Plane Tree Physiotherapy & Wellness Clinic is an active member in the Scarborough community of Greater Toronto Area (GTA), having served its needs for over two decades. We love the cultural diversity of our neighbours and our patients feel a special bond with not only our expertise but our attentiveness and transparency. Our clinic understands your needs. We make every effort to help you feel comfortable and welcome.
Make an Appointment Today
Ket had the privilege of doing post-graduate work with a brilliant and well-known professor in Australia. She taught him the art of critical thinking; to never stop learning; and how there's a solution to every problem. He took this advice to heart, and his grateful patients have benefited greatly ever since. We'd love to welcome you to our family-focused clinic. Contact us today for a convenient first appointment!
---
About Plane Tree Physiotherapy & Wellness Clinic | (416) 292-0055